Yum! Here is a really cool twist on a crowd favorite – nachos on the grill! Drew is our grillmaster so when I brought this recipe to him, he instantly knew we had a winner on our hands. We use the grill a lot and the beauty of the grill is that it really cuts down on the clean up! Even better, these nachos are made in little tin foil packets so it is all contained right in there. Throw it on the grill for 10 minutes around 350 degrees and BOOM… a packet full of Mexican deliciousness. I didn't even bother to put it on a plate, we just picked right off of the tinfoil!
INGREDIENTS (serves 4)
1  bag tortilla chips
2 c. shredded rotisserie chicken
1/2 c. red enchilada sauce
1  (15-oz.) can chopped fire-roasted tomatoes, drained
1 c. black beans, drained
1 1/2 c. shredded Mexican-style cheese
Half of a pepper, diced, a handful of diced onions and one ear of corn I cut off the cob (uncooked) –  I had it and I wanted to spice it up, but totally not necessary if you don't have on hand!

Sour cream and or guac, for serving (optional)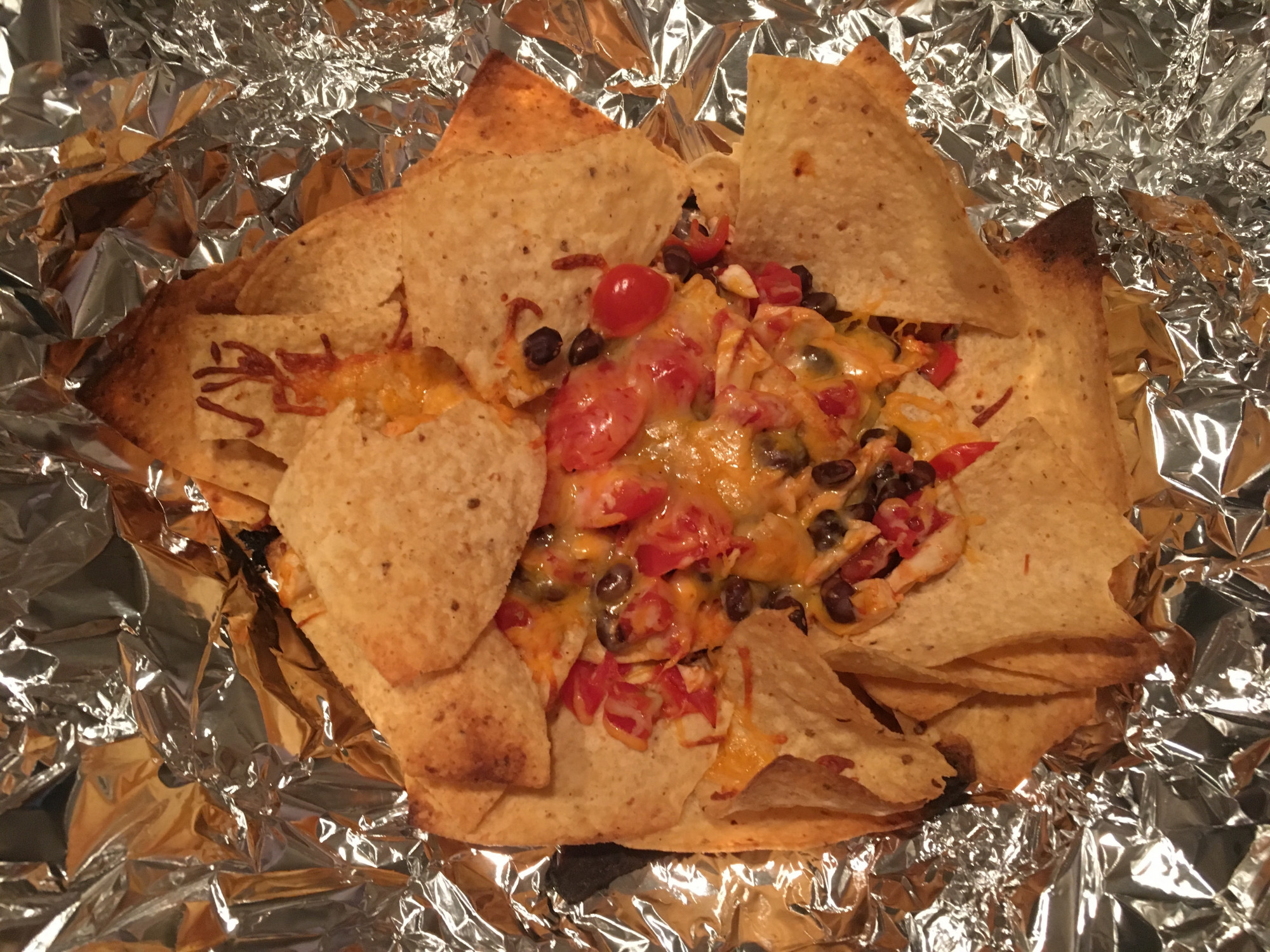 DIRECTIONS
Heat grill to medium (350 degrees). In a large bowl, toss together chicken, enchilada sauce, tomatoes, and black beans. Divide tortilla chips between four large pieces of foil, then top chips with chicken mixture. Top each with cheeses, then fold to seal into packets. (the folding does not need to be pretty, just pinch any open corner you may find)
Place packets on grill and cook until cheese has melted and chicken mixture is warmed through, about 10 minutes. 
Garnish as you'd like!