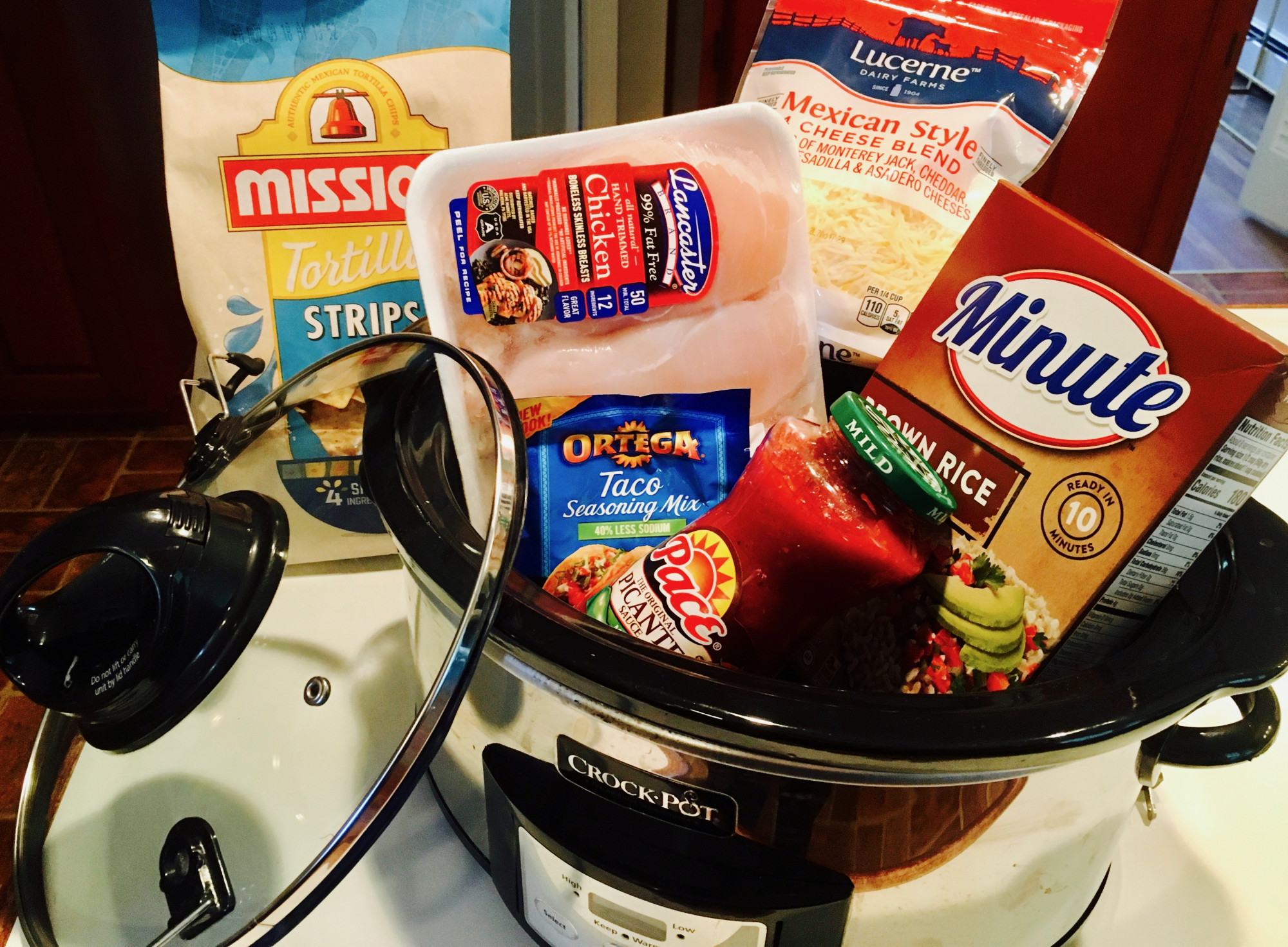 Ahh the Crock-Pot…it may seem a little too warm outside to break out the Crock-Pot, but we've been so busy the past couple weeks dinner would literally be a roll with butter on it or if you're lucky – a slice of cheese.
I am working on something I am so excited to share with you guys so I apologize if my posts have been lacking, I think this 30 second prep time dinner recipe will make up for it!
Seriously – 30 seconds of prep work and you can walk out the door! About 4-5 hours later your house will smell insanely good and your meal will be ready to go.
I make a lot of stuff in the Crock-Pot in the fall and winter so expect a lot of these types of recipes!
Ok guys – try not to get overwhelmed by the details below… 
INGREDIENTS AND DIRECTIONS:
2-3 chicken breasts
1 Taco Seasoning Packet
1 Jar of Salsa
Place the chicken breasts in the Crock-Pot and empty Taco Seasoning Packet and Salsa over the chicken. Place lid on – set to LOW for 4-5 hours and there you go!
Serve over a bed of rice, in Taco shells or chips, over a bed of lettuce with some shredded cheese – or just eat it right out of the pot – the chicken will just fall apart, YUM! 
Bonus! I have been loving this band I just discovered…maybe I am late to the game, but give it a listen! The Marcus King Band – the song is "Homesick" – the best way I can describe it is a little Southern Rock, a little Blues…hope you guys have a great day and let me know what you think of the recipe!!