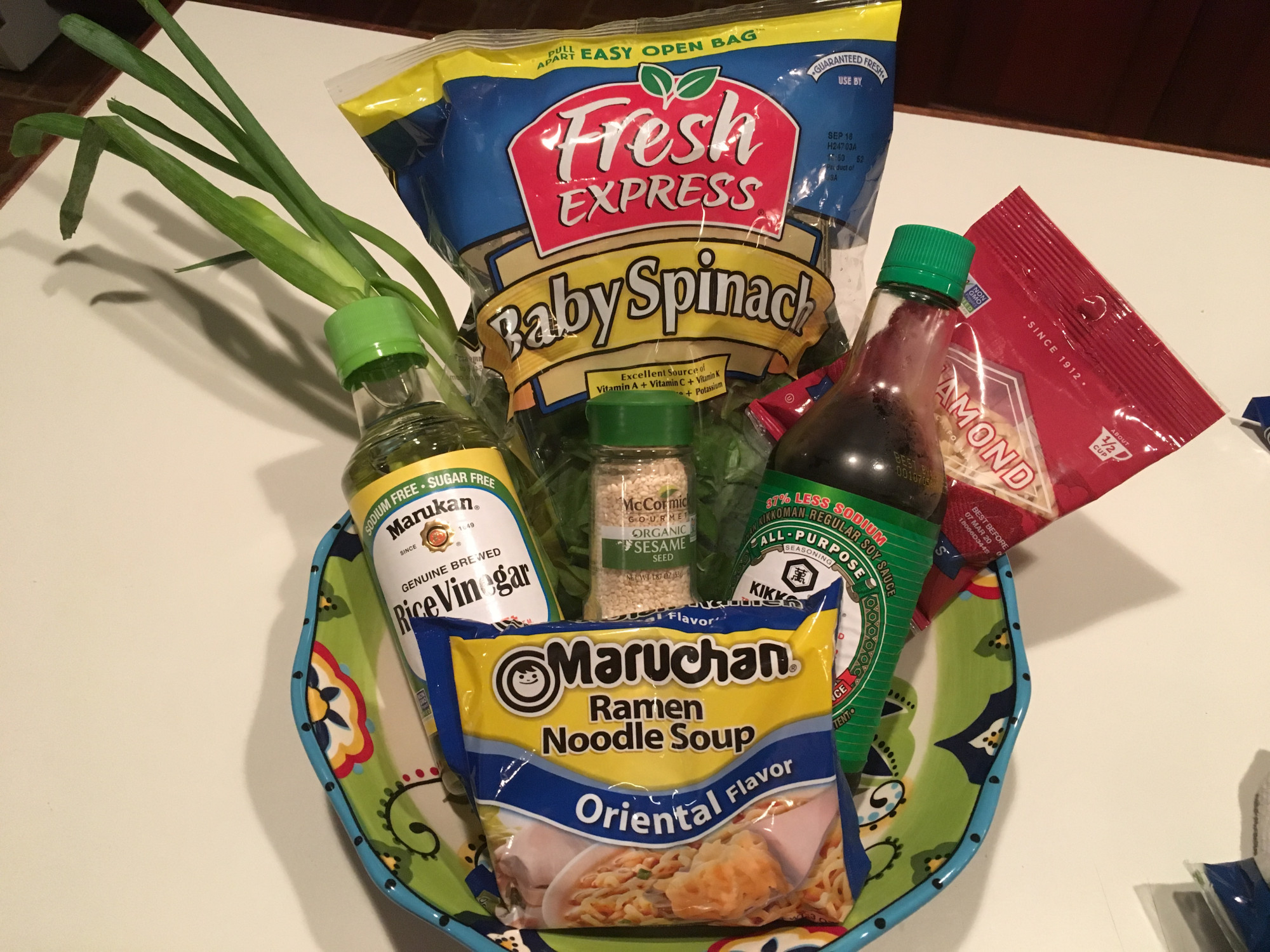 A little less than a one year ago, my husband, Ava, Madison and I were living in a really cool, trendy, loft like house in South Philadelphia. We had it all…a modern kitchen, a huge bathroom, a view of Lincoln Financial Field and Citizens Bank Park (shout out to the Eagles and Phils) AND… PARKING! If you're familiar with South Philly or any major city you know how crucial it is to have parking and not to brag or anything but we had 2 spots…almost unheard of!  Street parking in the winter looks a little like the below: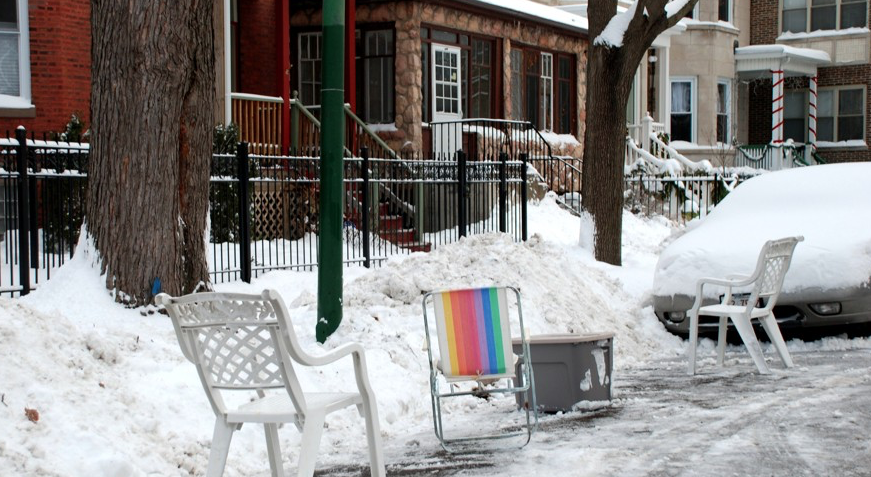 While on my maternity leave I was visiting my mom in my hometown. We drove passed this gorgeous home that was for sale but I figured it was way out of our price range. I instantly Googled it to see YES it was a great looking house on the outside but the inside was a time capsule from 1989… nothing I couldn't handle taking on though!
My sweet cousin is a realtor and walked me though it that afternoon. At that moment I was hooked. I thought I wanted to raise a cool city kid who knew the subways but once I saw the fenced in yard, basketball hoop in the driveway and tree lined street – I was hooked. 
Now I just needed to convince Drew! That night I went home and told him if he had some time to take a drive by it. The way he tells it when he pulled up he said under his breath… oh s***. He knew it too!
One year later were are in the suburbs absolutely loving life. One key component of living in the 'burbs are neighbors. You hope for nice, normal people. WE HIT THE JACKPOT! Literally every family on our little street are people we hang out with. In fact, we had a Memorial Day party here and half of the neighborhood stayed until almost midnight! My kind of people. 
Even better, our direct next door neighbor, Cathy seems to know everything and everyone so if I ever have a question I know who to ask. On top of that, every time we go to a block party she always brings the BEST dish. 
We had a Labor Day party at another neighbors house (they have a fireman's pole from the upstairs hallway to kitchen for easy breakfast access for their 4 kids, SO cool) and Cathy brought this salad. I ate 3 plates of it! I then stalked her for a week asking her to send me the recipe! I made it last night and Drew said it was the perfect balance of light, healthy but flavorful and crunchy….I mean you may see Ramen in the title but you are certainly getting a healthy dose of spinach in there (who cares about the sugar in the dressing). Make this and I promise you'll never speak poorly of Ramen again. But seriously – why does Ramen get such a bad rap… its so good! (side note: if you're making Ramen the old fashioned way and don't want to die of sodium overload try Herb Ox Sodium Free Chicken Flavor Packets – any grocery store has them)
DIRECTIONS AND INGREDIENTS 
ASIAN SPINACH SALAD
Dressing:    6 Tbl olive oil
                       3 Tbl Sugar
                       3 Tbl rice vinegar
                        3 Tbl Soy sauce
                         Salt and pepper to taste
2 Tbl sesame seeds
1 package Raman noodles crushed and broken (discard flavor packet)
1/2 cup slivered almonds
10 ounce package of spinach
1 bunch green onions, thinly sliced.
1.  Combine dressing ingredients. Set aside.
2.  using 2 Tbl of oil in a frying pan, toast the sesame seeds, broken Raman
noodles, slivered almonds until golden brown.  Allow to cool before
assembling the salad.
3.  put spinach and green onions in a bowl, top with toasted Raman mix,  add
dressing and toss before serving.  
(Note:  We didn't end up using all of the dressing – the recipe makes a lot more than is needed. Mix in as you mix the salad up!
ENJOY! Let me know what you think!!!