Hello August – one of my favorite times of year! Ava has been in camp most of the summer
but on the days when she is home I always try (emphasis on try – some days we just watch a movie) to
come up with something fun to do!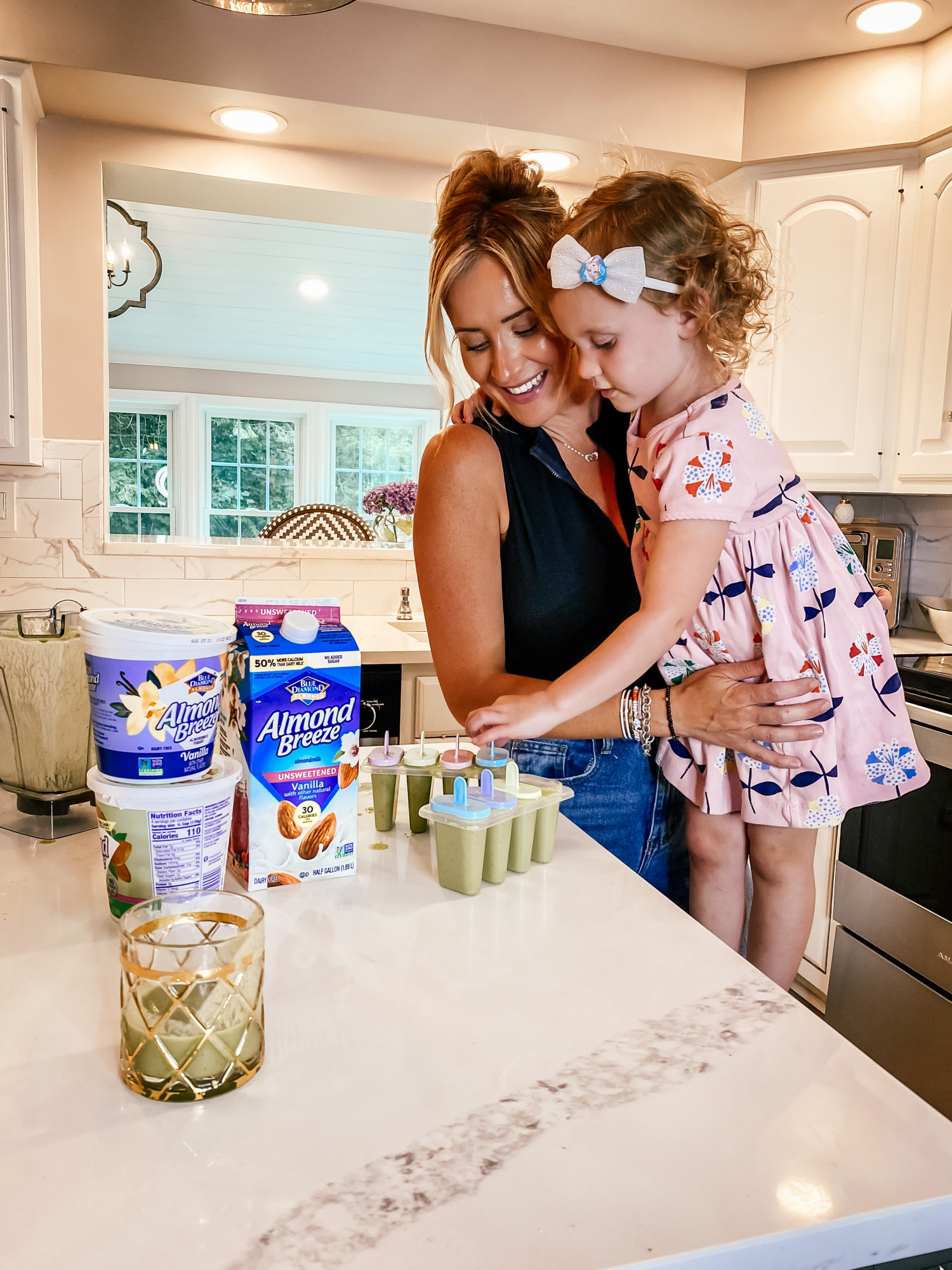 This week we made our favorite smoothies and decided to make them into popsicles! While we were
making them, Ava and I talked about the healthy fruits and veggies we were adding to the blender as
well as our favorite non-dairy yogurt, Almond Breeze Almondmilk Yogurt. Ava LOVES the sweet taste of
the almondmilk dairy-free yogurt and I love knowing that it's a good source of calcium and vitamin E.
Almond Breeze Almondmilk Yogurt has no artificial flavors and is made with the best almonds, so these
pops are at the top of my list when Ava is asking for a sweet treat!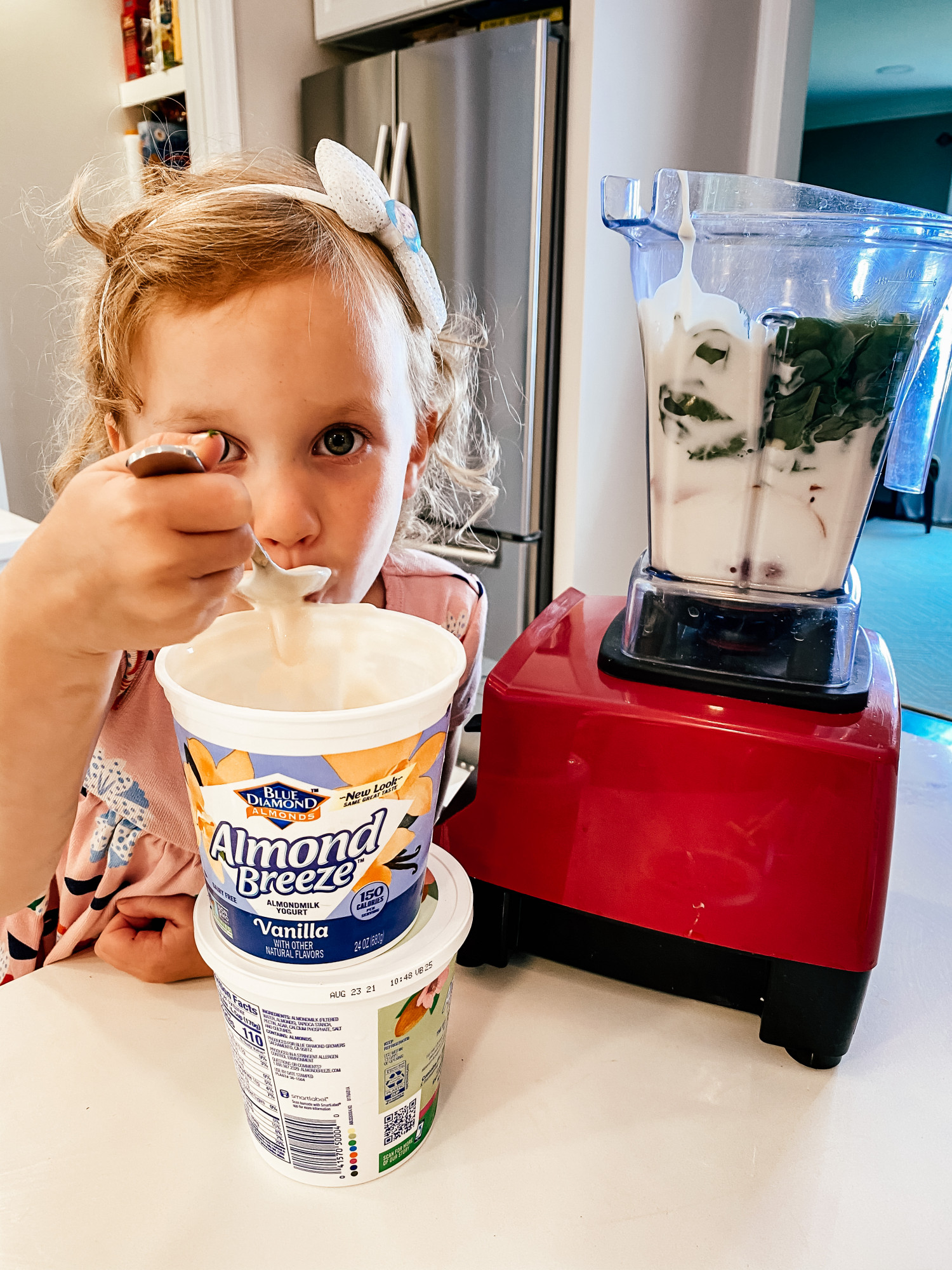 If you have a strong-willed daughter like Ava, I'm sure you know the phrase "I CAN DO IT MYSELF" – I
hear that about 35 times a day! This was a great way for Ava to practice measuring and pouring herself
and working those fine motor skills as well as explaining the process of freezing the liquid smoothie to
becoming a solid popsicle! Sneaking in some learning during the summer is a sweet mom hack 😉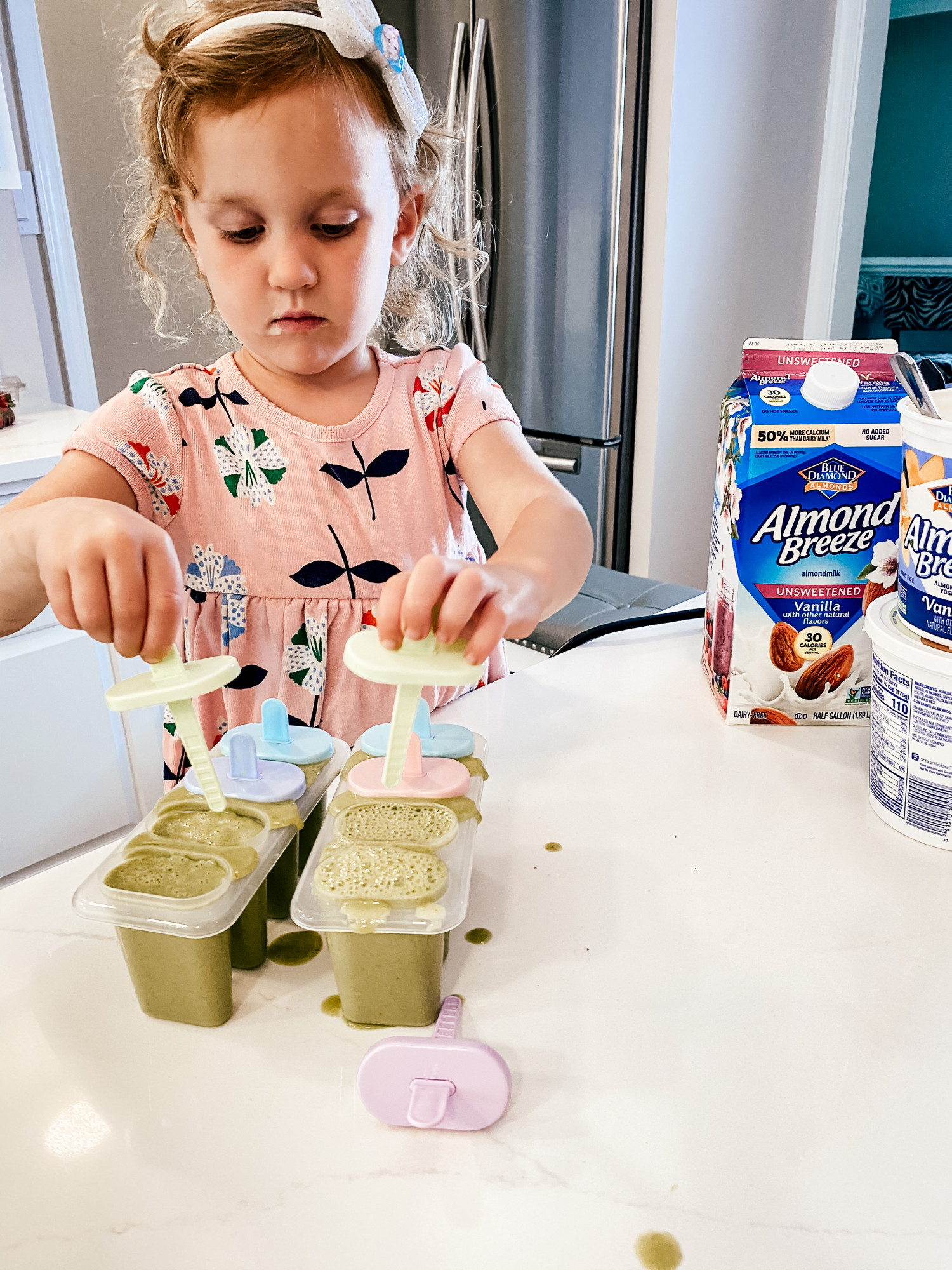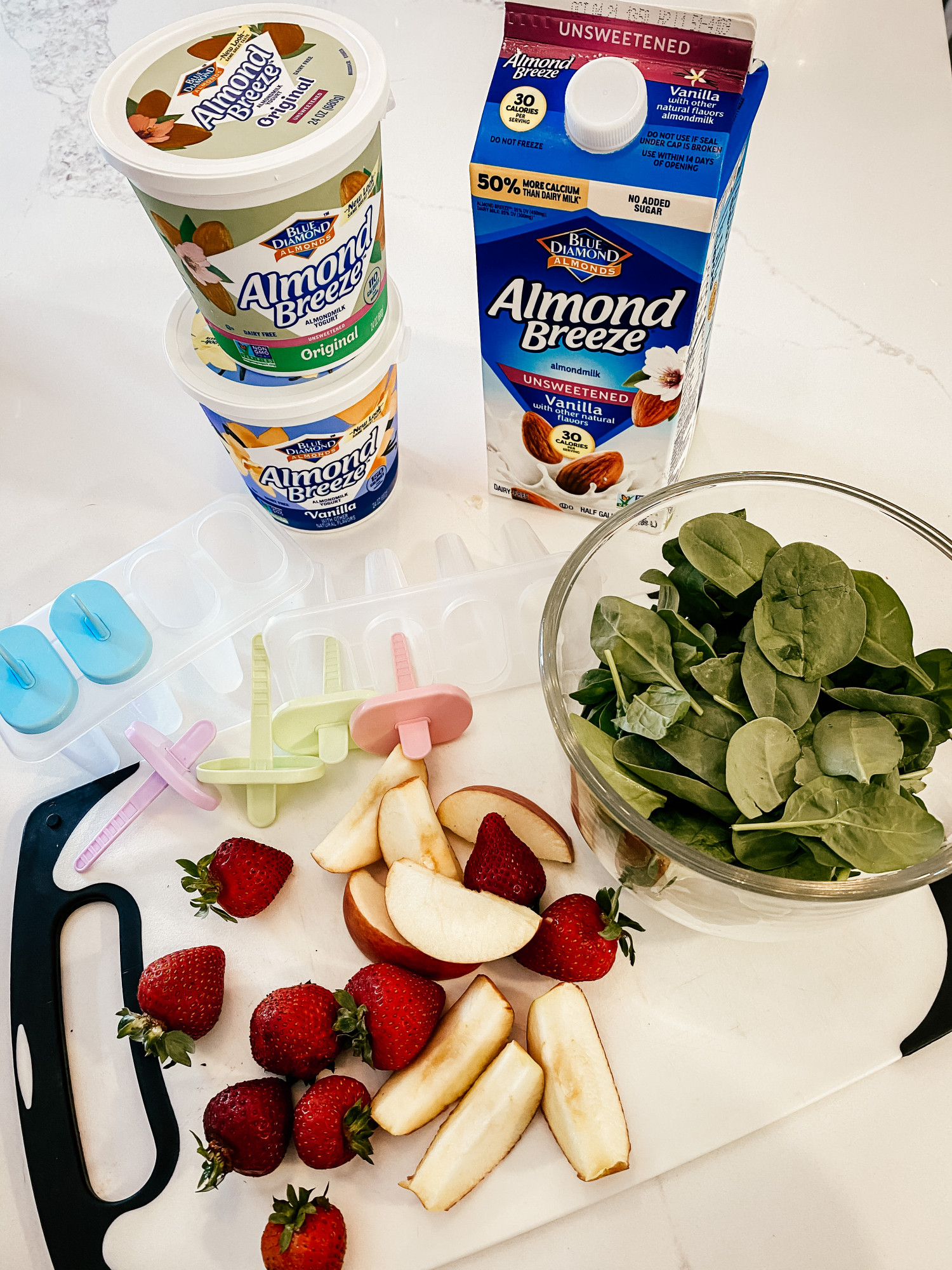 How are you enjoying this summer? Any fun activity ideas you would share with me?!
This post is sponsored by Almond Breeze, but all opinions are my own.