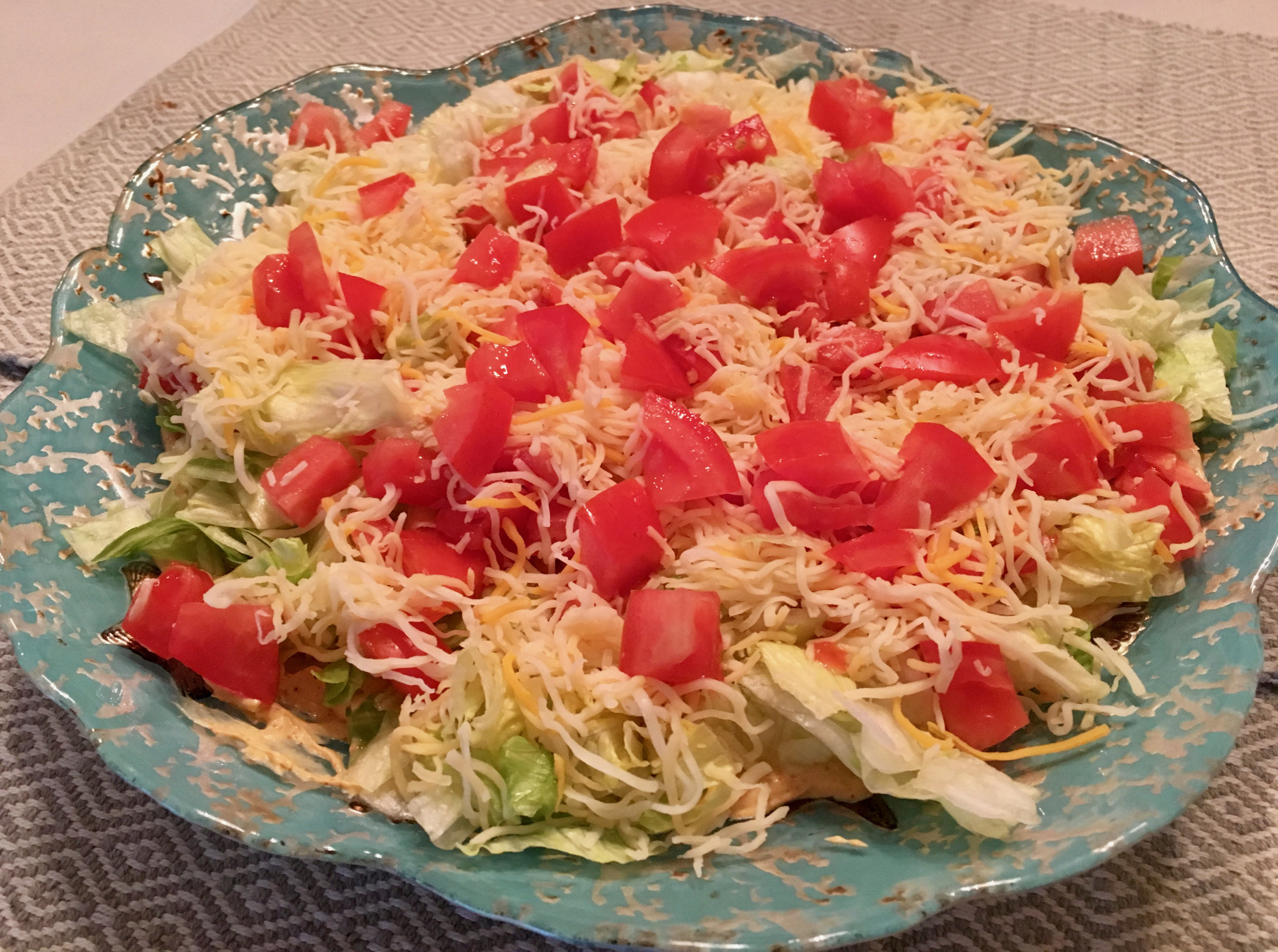 Oh man – THIS!!! As long as I can remember, if my mom was hosting a party at her house, she would make this dip. All of my cousins would crowd around and devour it. My cousin Matt was home on winter break from the University of Indiana and he walked in and barely said hello to everyone before yelling "YES I'VE BEEN DREAMING ABOUT THIS DIP!!!!!" 
Now whenever I am going to a party I always offer to bring this as an appetizer – it's easy and it's a perfect excuse to make it and enjoy it myself! My best friend is so obsessed with it she will make one to keep for herself in addition to the one she brings to the party! Ha!
The key to this dip is to make sure the cream cheese is SOFT, so it's best to leave it out for a couple hours to really thaw out. If it is still cold, there will be little cream cheese bits throughout the dip instead of totally blended (certainly not the worst thing in the world). 
Take this to the next party you're invited to and you will absolutely be invited back – this is a CANNOT MISS dip.  Even better – make this for yourself and just enjoy it! You can sit back and watch Bachelor in Paradise (guilty pleasure) or get a crew together to watch some football – both sound good to me! Let me know what you think of it and what occasion you made it for!!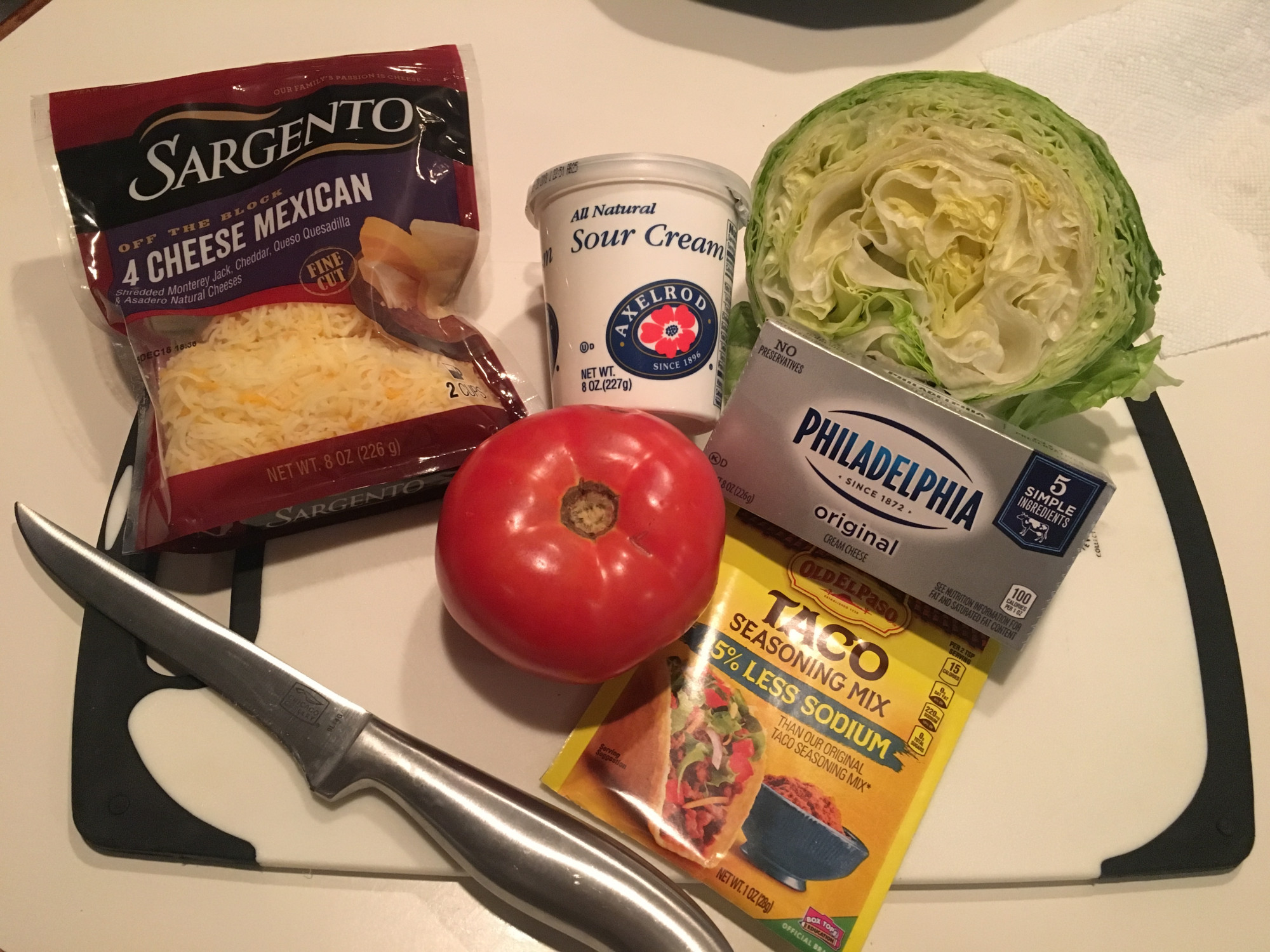 DIRECTIONS AND INGREDIENTS
1 (8 ounce) package cream cheese, softened
1 (16 ounce) container nonfat sour cream
1 (1.25 ounce) package taco seasoning mix
1/2 head iceberg lettuce – rinsed, dried, and finely shredded 
1 chopped tomato
1 cup shredded Cheddar cheese

In a medium-sized mixing bowl, combine cream cheese, sour cream and taco seasoning (you can use an electric mixer, hand mixer or really get after and mix it by hand)
 Spread this mixture in a 9-inch (or a little larger) round serving dish. Top the mixture with lettuce, Cheddar cheese, tomatoes and ENJOY!