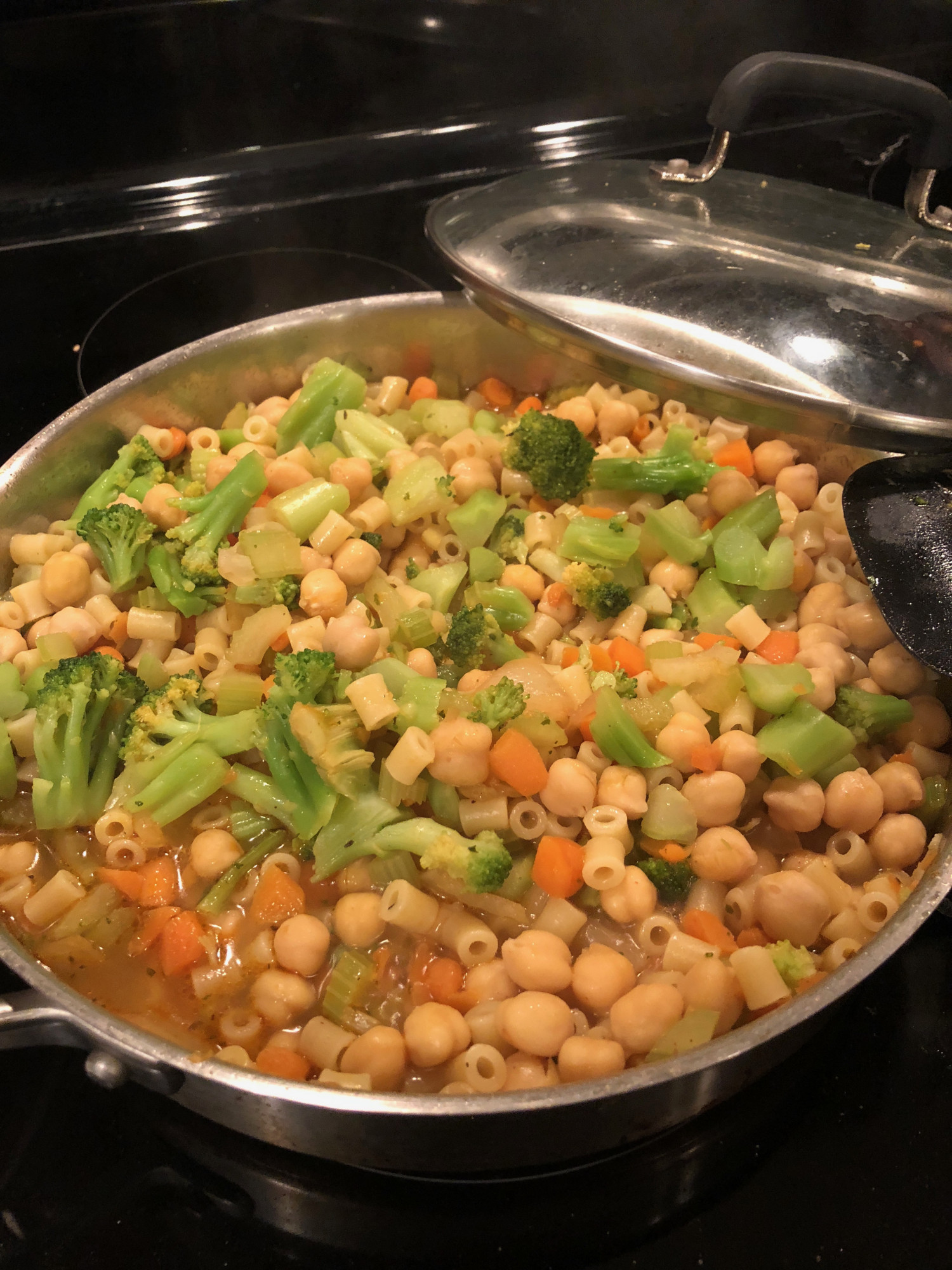 HOW are we just 9 days away from Thanksgiving? Time flies! We have had a wonderful fall but I know winter is creeping around the corner – perfect soup weather!
This soup is near and dear to my heart – my dad used to make for me when I was little, even as a kid I loved this soup – the adult in me is so proud of the kid me because it is such a healthy recipe!
One of the great things about this recipe is… if you don't have exactly what its calling for, switch it up a bit! Have you ever looked around your house and realized you are missing ONE ingredient?! Ugh, hate that – but for this one, who cares! You'll still love it. As you will see from the recipe below – my dad discovered this one in the paper – old school! We substitute the Swiss chard for chopped broccoli, but I bet another frozen green veggie would work here too, try it!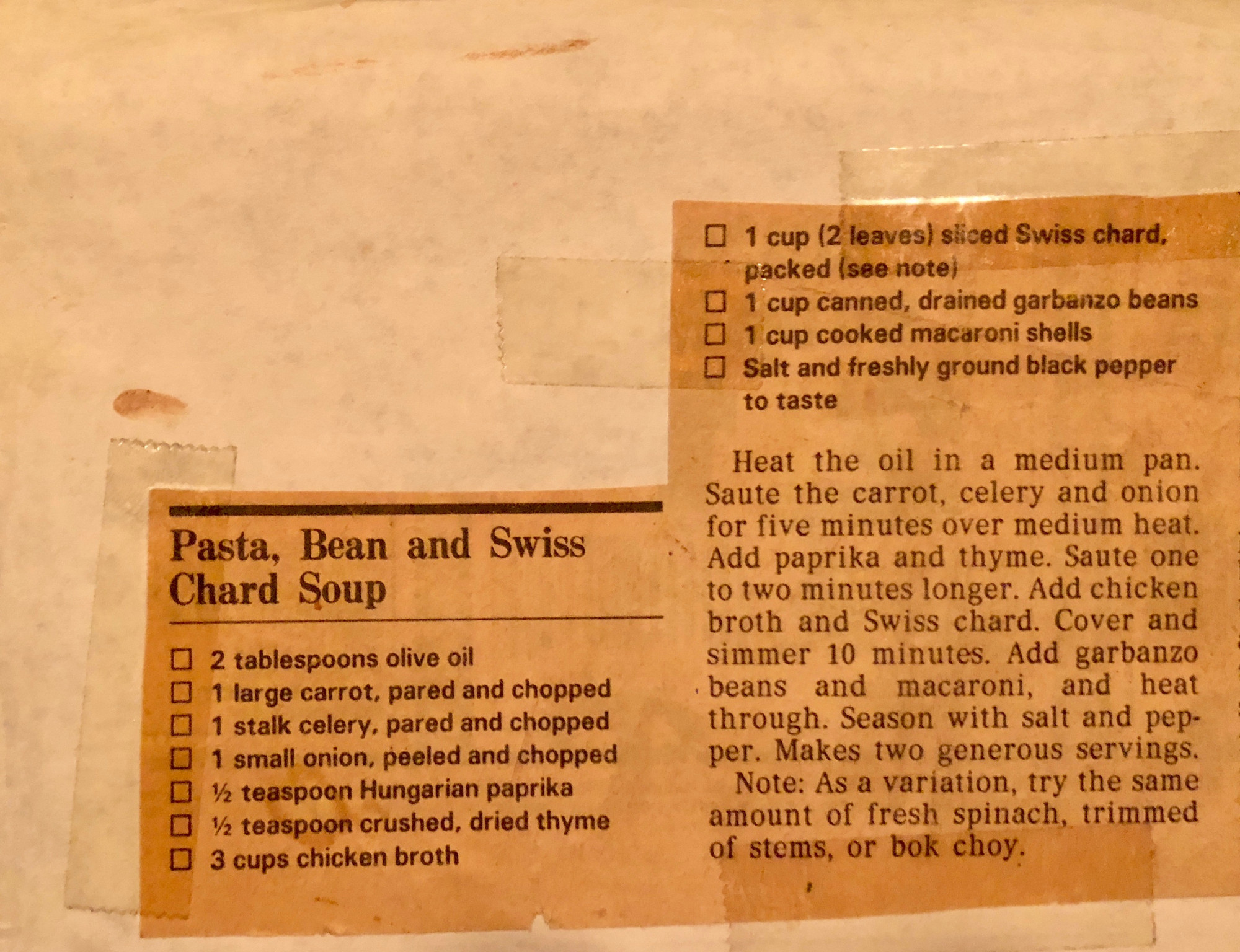 If the recipe is hard to read in the picture above, here it is typed out:
2 tablespoons olive oil
1 large carrot, pared and chopped
1 stalk celery, pared and chopped
1 small onion, peeled and chopped
1/2 teaspoon Hungarian paprika
1/2 teaspoon crushed, dried thyme
3 cups chicken broth (I use Herb-Ox Sodium Free Chicken Boullion)
1 cup (2 leaves) sliced Swiss chard (we sub this for frozen chopped broccoli)
1 cup of chick peas (Garbanzo beans) – rinsed
1 – 1.5 cups of cooked pasta (the smaller the pasta the better it works, shells, bowtie or Ditalini work best)
Heat the oil in a medium pan. Saute the carrot, celery and onion for five min over medium heat. Add paprika and thyme. Saute one to two minutes longer – add chicken broth and frozen broccoli. Cover and simmer 10 minutes. Add chick peas and cooked pasta and heat through. Season with salt and pepper to taste. The recipe notes if you would like to sub out the Swiss chard or broccoli, try with spinach, or bow choy.
Check out Ava loving it!