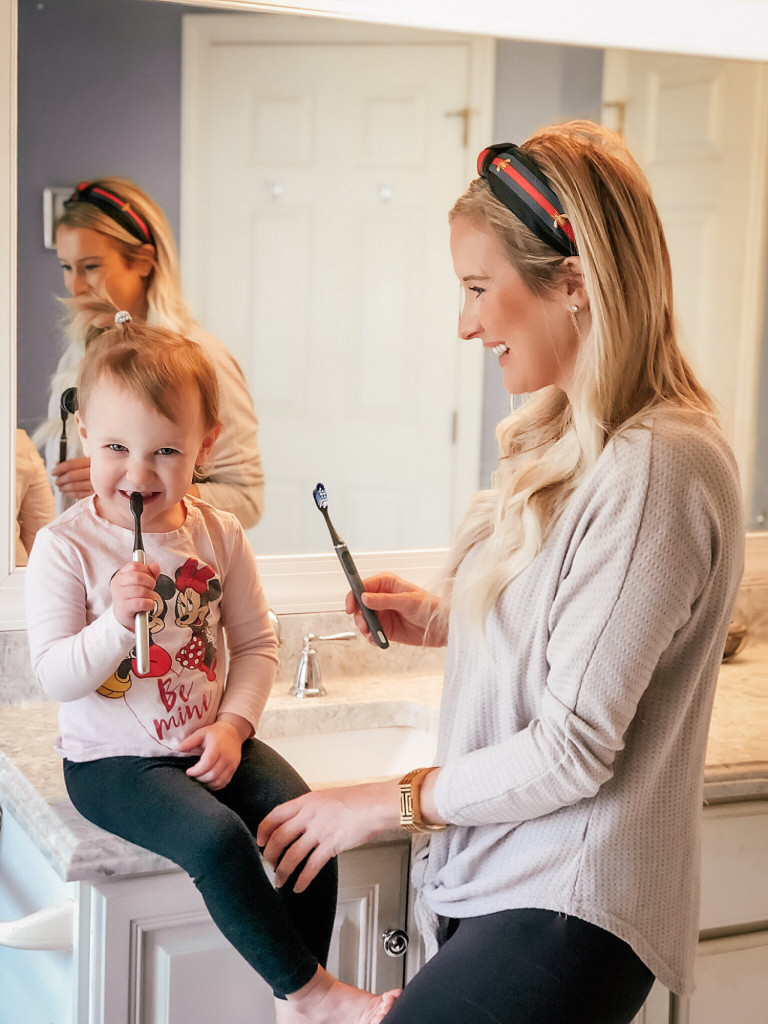 Hello Friends! Sorry it's taken me a while to get on here – as you can see I had a full website redesign and I am LOVING it! But,  most importantly…I am hoping you all are doing okay – these are such crazy times, I am praying everyone stays healthy!
We have a lot of time at home these days, so we have been working on the basics with Ava! She is almost fully potty trained (WAHOO) and she's gotten into the routine of brushing her teeth with a big girl brush! Ava LOVES that we have the same Oral-B Clic manual toothbrush! My favorite part? The magnetic holder I placed on my mirror so I could toss my old toothbrush holder! We shot these pics in my mom's bathroom because about a month ago – we found a small leak in our master bath, which then lead to FULLY GUTTING IT which is awesome! But, now it's gutted and on hold while we are in quarantine. I'll do a full post on the bathroom re-model when we finish it! Before and after pics are always fun!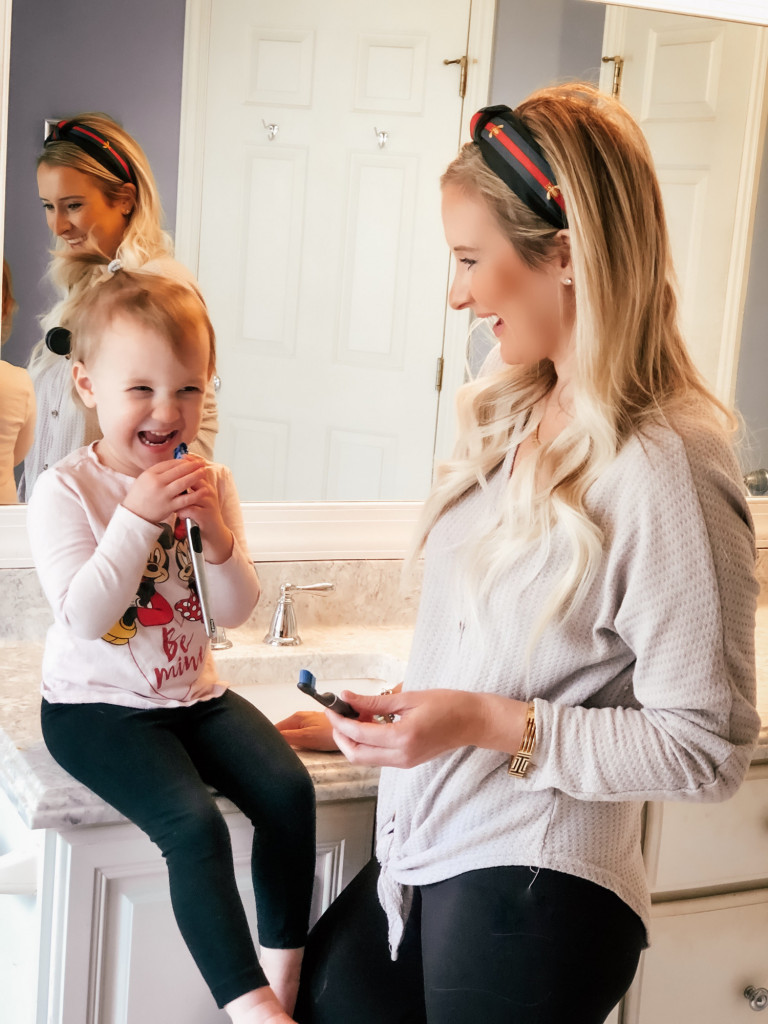 Back to brushing! 😉
This Oral-B Clic Manual Toothbrush 2 pack is available at Sam's Club while supplies last! It's a great price and I love that the brush heads are replaceable! Did you know replaceable brush head uses up to 60% less plastic vs regular a manual brush? We change out our brush heads every 3 months per dentist recommended usage. Click here  to shop the Oral-B Clic 2 pack sold at Sam's Club!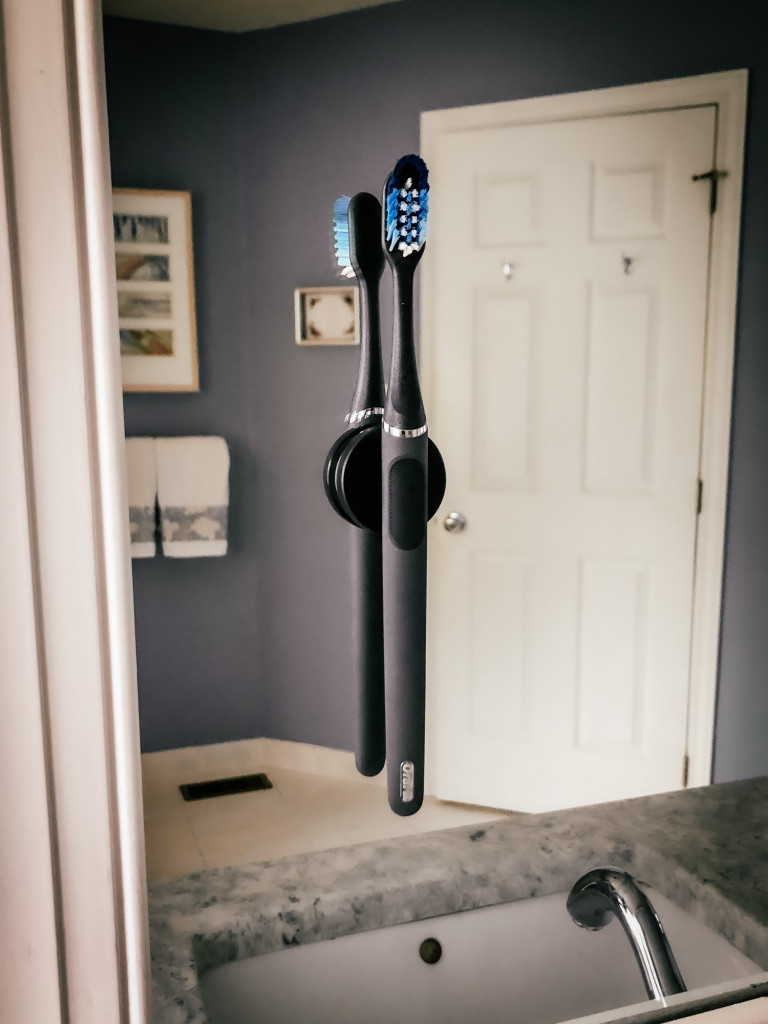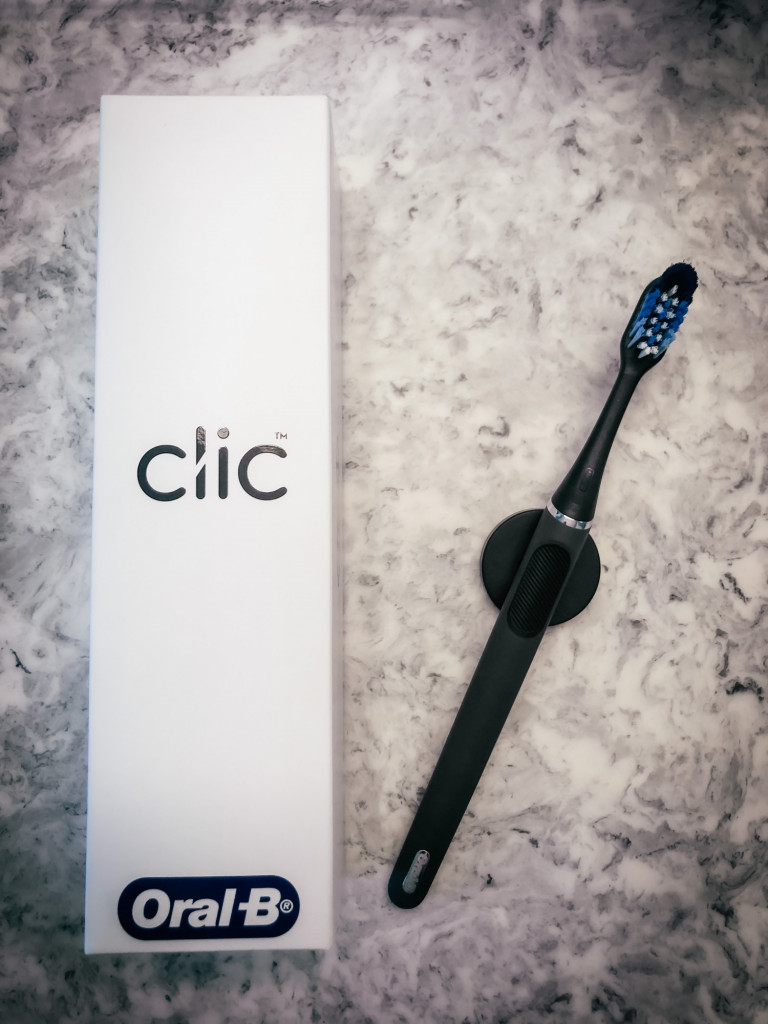 This is a sponsored post – opinions are my own.