Hello! Long time no talk! It has been a really wacky 3-4 months here, as I am sure it has been where you are too! I am sending every one of you healthy and safe vibes!
Looking at the positive side of things – I have loved this time seeing my babies grow each day – Nick is 8 months old and DELICIOUS! We just celebrated Ava's 3rd birthday and she is a joy! So funny and so smart! I wouldn't have had this time at home with them if we were working in our office so I am grateful for that. Before we dive into fashion – here is a pic of the three of us doing a tie-dye day during quarantine, we had so much fun!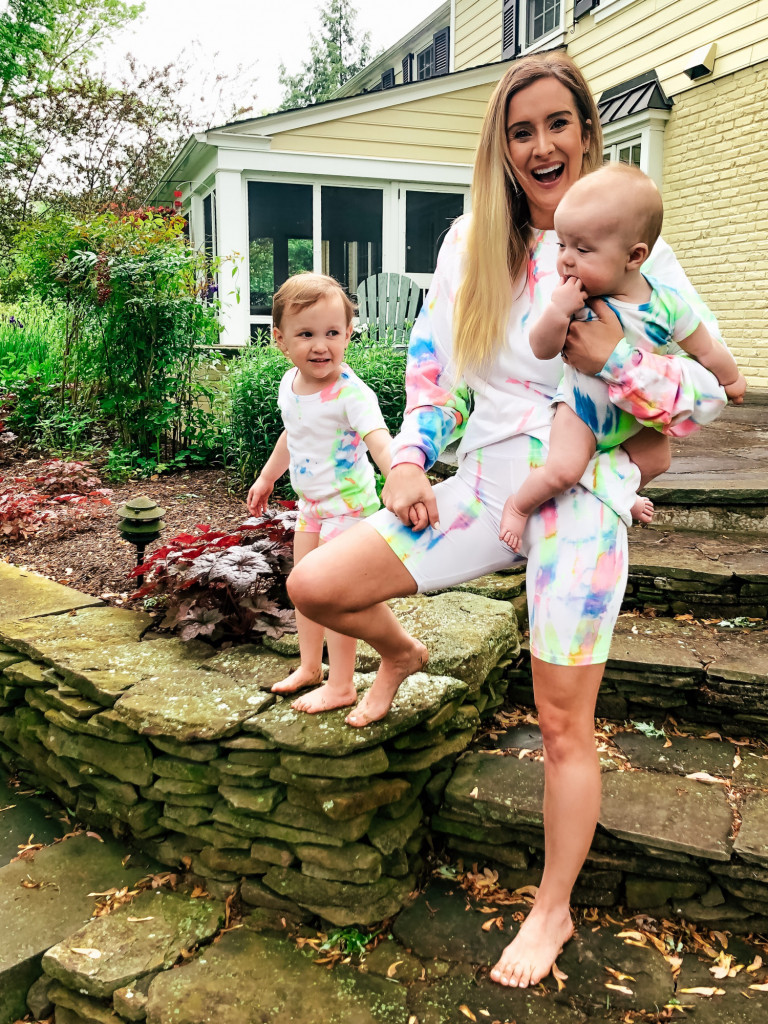 Purchase Tie Dye Kit Here
Purchase Biker Shorts Here
Purchase White Crewneck Here
Ok, onto some fun fashion inspo! I worked with Allume to put together 3 of my favorite summer outfits! What I love about Allume is you can buy from several different stores like H&M, Revolve, LOFT all from Allume, so you only have to put your credit card in one time – and usually either pay ZERO shipping, or a small fee – not multiple fees like if you were checking out at numerous online stores!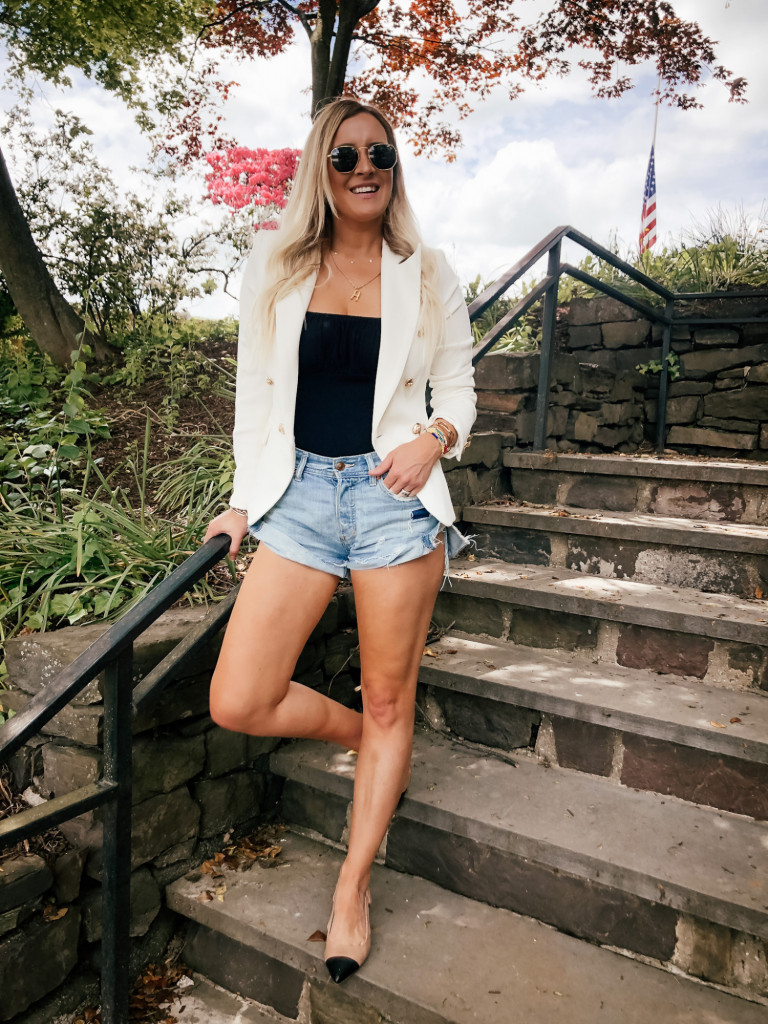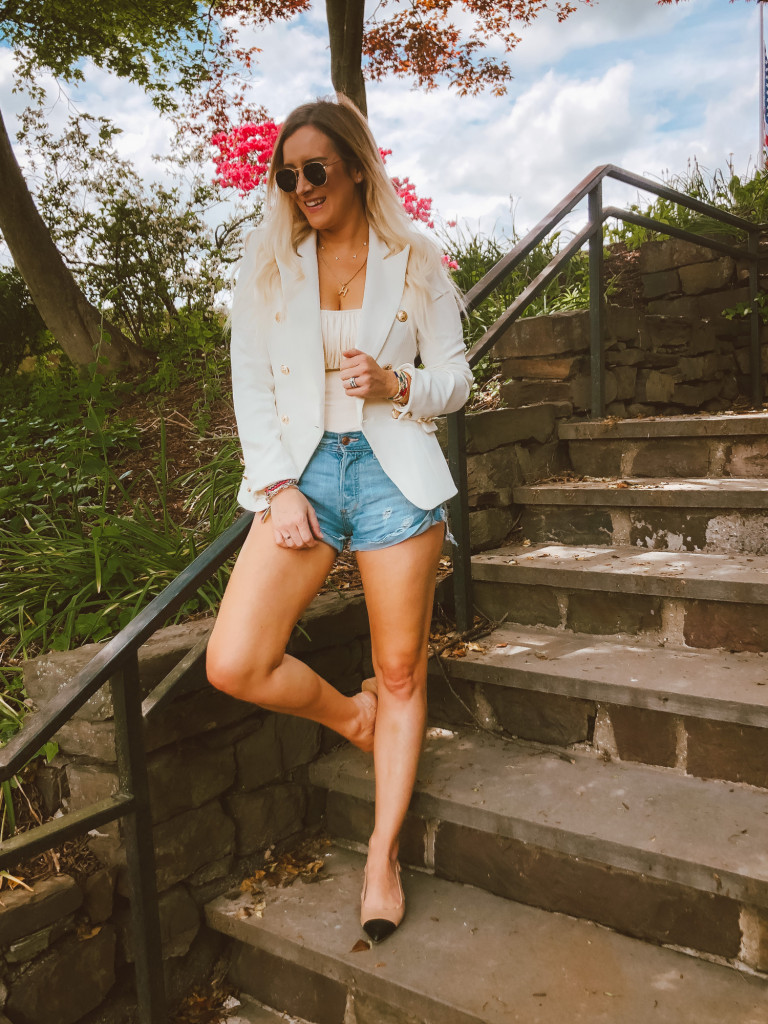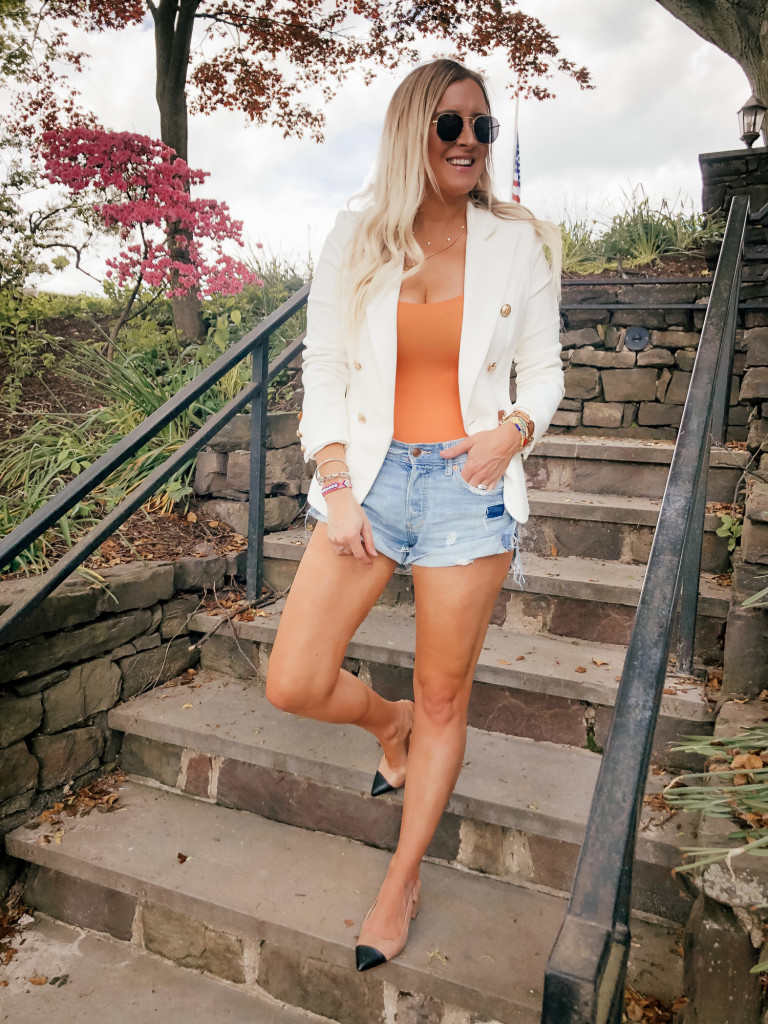 Allume offers styling services based on a quiz you take to see styles you are into. You can also just "shop the look" which is where you will find outfit styles already put together! I styled one of my favorite blazers with 3 different colored tank tops – I love the pop of orange but you can't go wrong with the basics of black and white!
Check out my look HERE at Allume!
Let me know if you check out Allume and leave a comment about what styles you like!