Hello! Long time no talk – what's everyone been up to?! Just living through a worldwide pandemic trying to stay healthy and sane over here!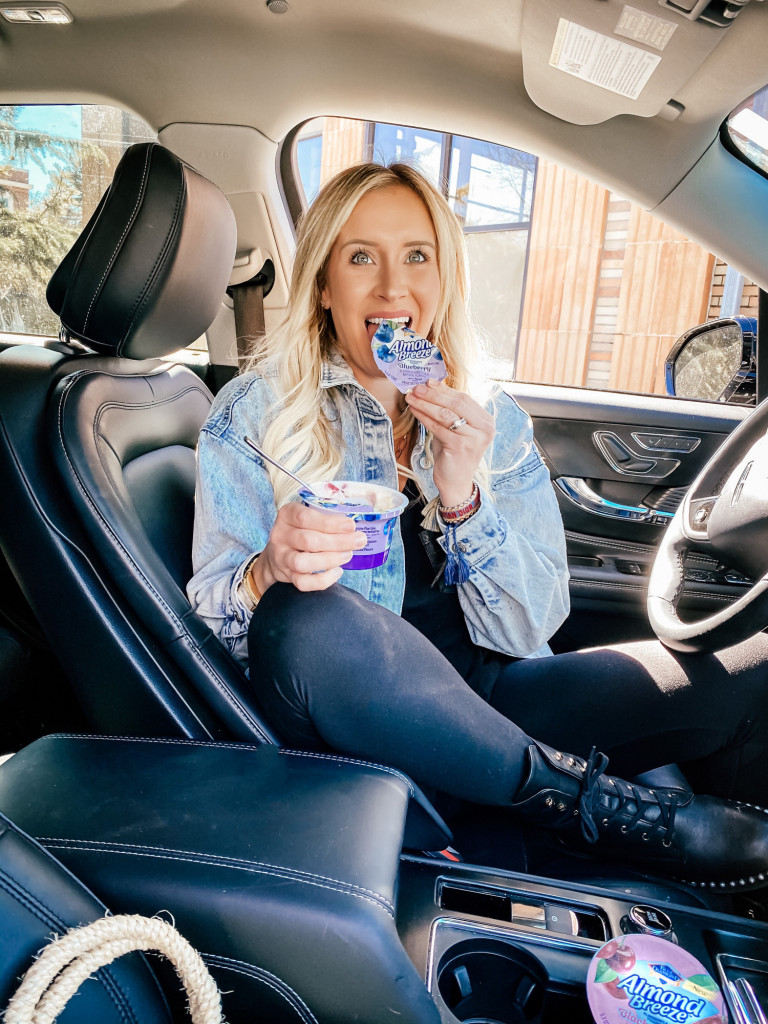 Speaking of healthy – I've been working on healthy habits since the start of 2021 – I know they say breakfast is the most important meal of the day, but mornings are the absolute craziest time in my house! With 2 kids under 3.5 years old, our mornings consist of showers, 5-6 outfit changes, coffee, looking for one sock, taking out toys, putting away toys – all before 8:00 am!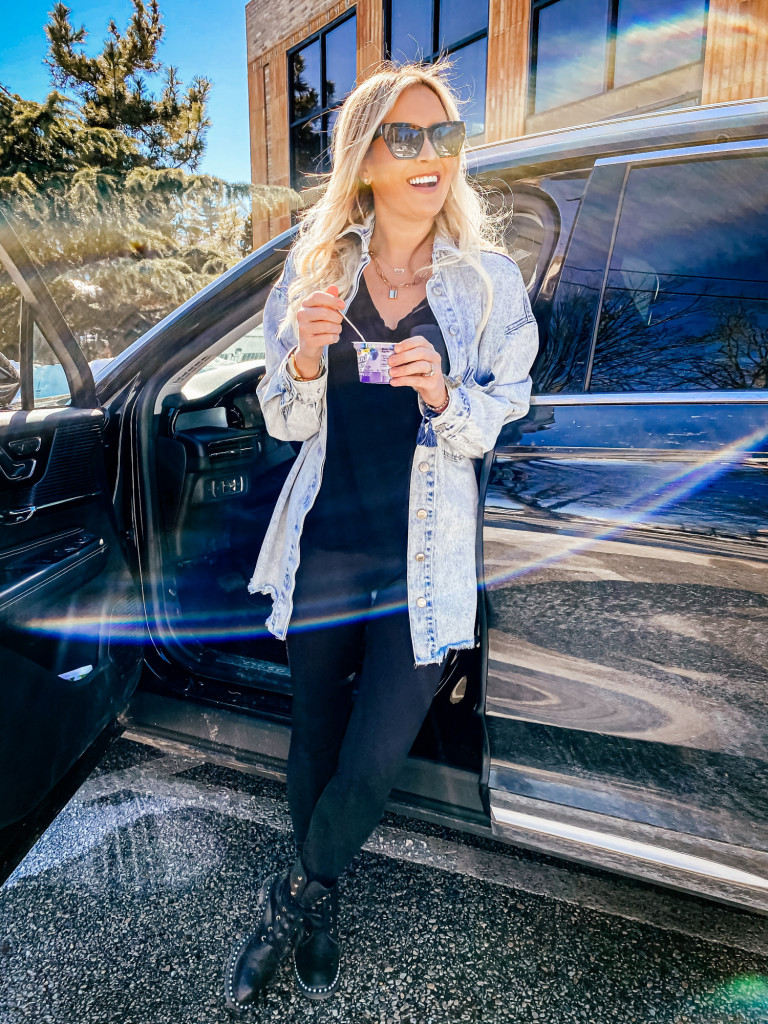 So, with that being said – you can imagine I'm always eating on the go! I've been trying to cut out the drive through coffee and breakfast run so I've been grabbing Almond Breeze Fruit on the Bottom Almondmilk Yogurts. This new plant-based yogurt is unbelievably delicious and are made with real fruit and no artificial flavors.  I actually feel good about eating it because I know it's good source of calcium and vitamin E, and has five live and active cultures. They have a few flavors: strawberry, blueberry, black cherry and peach – so far black cherry is my fave! Another plus – it fits right in my cup holder and it is the perfect light breakfast that gets me through the car line drop off without being crazy hungry!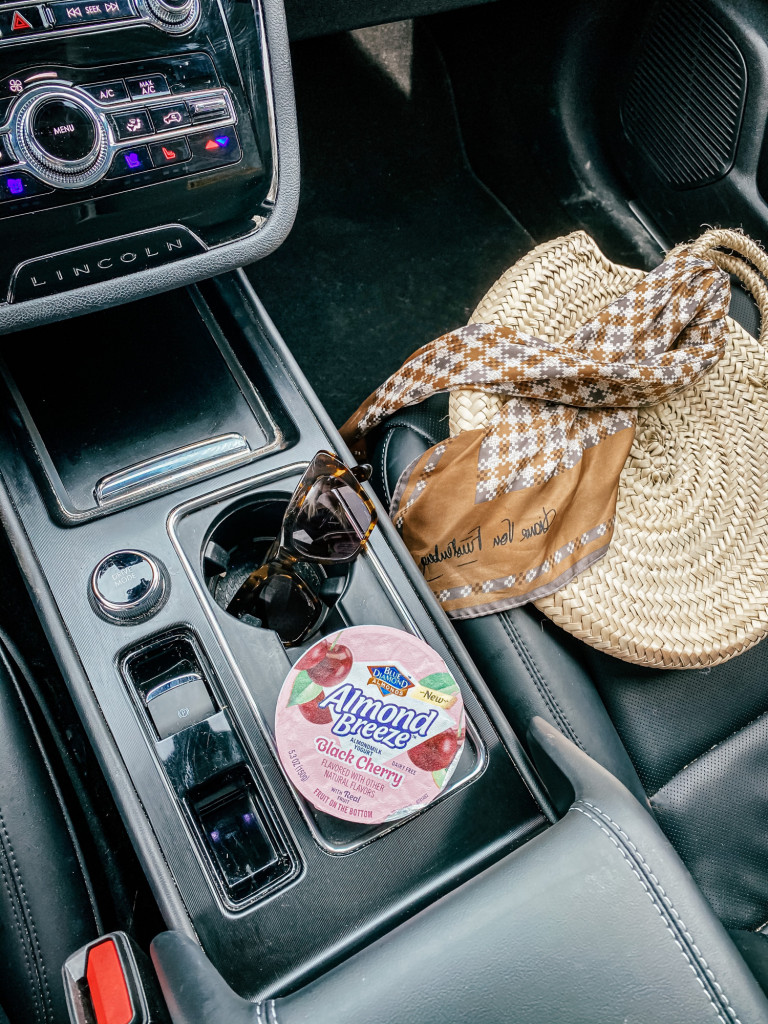 Have you been trying any healthy habits that seem to be working for you? If so, let me know!
Thanks to Almond Breeze for sponsoring this post. All opinions are my own! # ad #sponsored